Awards & Testimonials
"Not only are Wainui Joinery some of the finest joiners we have worked with over many years and in many regions, they are also the go to team for innovation and solving challenging problems.
With Kerry and Paul you get experience and invention, always with a quality result and delivered with a generosity of spirit. This means that conceiving something unique is not such a risky business, rather an enjoyable process of collaboration to arrive at the finished joinery".

Hugh Tennent, Director
Tennent and Brown Architects
www.tennentbrown.co.nz
"Herriot + Melhuish: Architecture Ltd (HMA) has had a long and successful relationship with Wainui Joinery over the years. We regularly rely on their craft and expertise for the design and integration of timber joinery into our projects. Their friendly and helpful approach, together with the quality of their work, means that they are the first we approach during the design stages, or can confidently specify as the nominated joiner in our tenders and construction contracts".
John Melhuish, Director - Registered Architect



www.hma.net.nz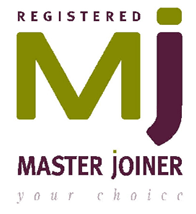 Paul,
Greg and I would like to thank you and your team for the fantastic joinery components produced for the recent upgrade to our home. The pantry joinery, master wardrobe shoe solution, massive office bookcase, media room screen surround, and living room cabinet were all produced to the highest standard and we are extremely happy with the final results in all aspects.
From your good old fashioned hand drawings, the "we can make that work" attitude, and then to the installation….everything about our experience with Wainui Joinery has been top notch. Your attention to detail, professionalism, superior industry experience, solution based production, together with your timely delivery is greatly appreciated.
We wouldn't look anywhere else for future joinery solutions!
Jane B
---
"Martin Goulden Builders Limited have been working with Wainui Joinery for close to 20 years now and we enjoy a wonderful relationship with their team. We happily recommend them to all our clients and fellow builders."
Martin Goulden - Martin Goulden Builders Limited
Wellington
---
Dear Paul,
I thought I was going to have to live with the dark blue kitchen we inherited when we moved into this otherwise great home. However my daughter assured me that if I contacted you that need not necessarily be the case. She had been very happy with work done by Wainui Joinery over many years.
As a result I am the delighted owner of the most beautiful 'new' light, bright kitchen, thanks to the superb work of your team.
The complete refurbishment involved removal of cupboard doors and drawer fronts: walls were prepared and painted without any residual mess. Immaculate planning and workmanship resulted in the perfect transformation of my kitchen into 'brand new'.
Thank you Paul and the team at Wainui Joinery.
Kind Regards
---
Subject: Windows
Hi John,
Thank you for the work you have done on my windows. I am extremely pleased.
I am also very grateful for the wooden plug you made for the hole in the window sill. It was so nice to arrive home early this evening and find the job completed.
Now I need to paint outside and in and stain timber. Also I have the pleasure of enjoying a much warmer room in the winter.
I certainly will be recommending your company to friends and colleagues and I hope to avail myself of your services again in the future.
Cheers Adaire